Hi,
This thing has been bugging me for way too much time…
I'm trying to understand my latest Weekly Feedback.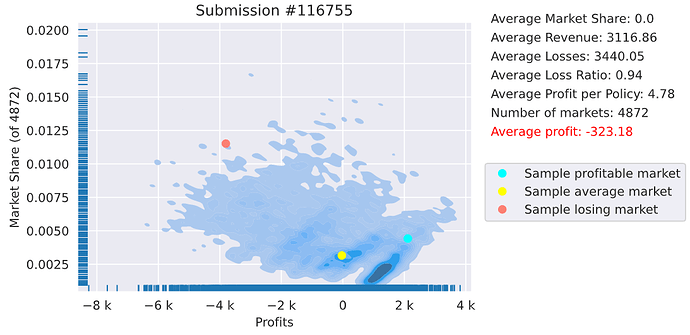 I did read the various clarifications here and here.
I understand the Avg Revenue and the Avg Losses which is inline with my Average Profit (negative).
But… the 2 other metrics would indicate that I'm actually profitable…
Avg Loss Ratio under 1, and an Average Profit per Policy of 4.78. (positive).
I have a feeling it might be related to a skewed effect, but I can't wrap my head around this.

Moreover, the baseline example had its Average Loss Ratio work as the Average Losses / Average Revenue.

So, what's the issue here…
Why are my metrics saying completely different things?
Final thought:
I would recommend the Average Market Share to include 2 decimals (instead of 1).