Hello, is the calculation for dice coefficient incorrent in local_evluation.py? I don't think it is just 2 times the mean iou, since the iou has the union of predicted and target areas in the denominator, while the dice coefficient sums up the area of predicted and target classes (without subtracting the intersection).
Here's a more visual representation from a medium blog. Iou on the left, and Dice coefficient on the right.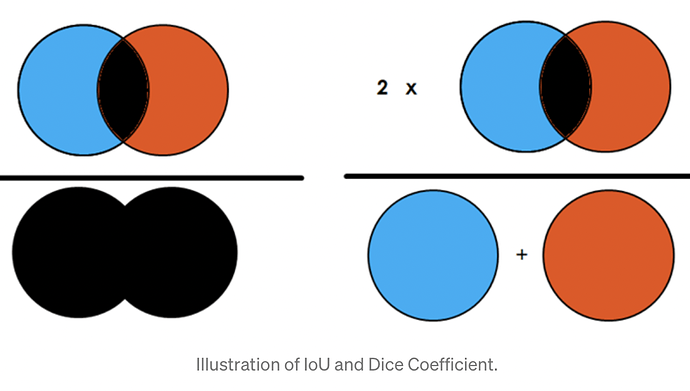 I'm happy to be corrected if I've misunderstood something!