Hello All, I am Leo. A simple geophysicist.
I wrote a little colab notebook on how to get new features using seismic attributes here .
What is Seismic Attributes?
Basically it's a math "Instagram-Snapchat-like" filter for seismic data. There are a lot of Seismic Attributes available.
Seismic interpretation is subjective. Interpreter can pick/draw facies border line wherever they want even on some part of the data that got low signal to noise ratio or no reflector can be seen at all.
So, some seismic interpreters use Seismic Attributes to 'see the data better'.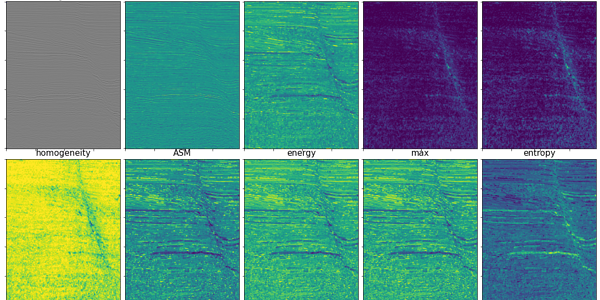 The current method that already included:
RMS (Root Mean Square)
MPA (Maximum Peak Amplitude)
GLCM (Gray-Level Co-Occurrence Matrix) :
Mean
STD
Contrast
Dissimiliarity
Homogeneity
ASM
Energy
Max
Entropy
Hope this will give you some extra data or even insight!
One of this method is what push my models to ~0.84 F1 Score. Some say it doesn't work, maybe because we got different approach in training the models (because some other conventional data augmentation that I use which boost my score also said that doesn't really improve their models

)
I will update more methods later.
Tell me if there are some errors.
Feedback and suggestion are always welcome!