Round 2 of Food Recognition Benchmark has ended !!

This round saw a lot more activity and a lot more rank swaps on the leaderboard.
Thanks to you all for making it a success.
While a few of submissions are being re-evaluated at the moment, the public leaderboard looks like this right now: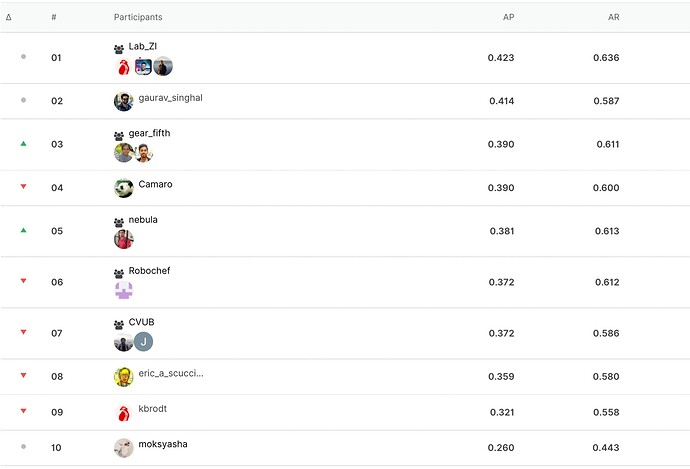 The number of participants who crossed the official baseline has increased from 12 to 15.
At the same time, participants having score >= 0.200 AP is increased from 6 to 11 as well!

We can't wait to complete the due diligence before making the winners' announcement.
Stay tuned for it!

---
Why Food Recognition Benchmark matters?
It's a good time to re-share about exciting updates on how the community collaboration has worked so far and what it's enabling! [Blog Post]
The Food Recognition Benchmark is not a competition, but an ongoing collaboration with a community of inspiring individuals like yourself, to deliver the future of diet tracking in research cohorts around the world.
---
What can you do meanwhile?

Start some interesting discussions with other challenge participants' here on the Forums or on Discord Chat.


Share what worked and what didn't during the competition. And maybe some interesting approaches you may want to try out in future?


Share any feedbacks you have for future Rounds either in this thread of here.


Guess the winners in this thread