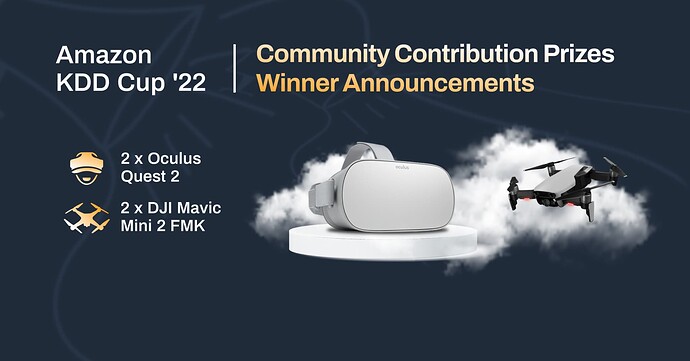 We are delighted to announce the winners of the Community Contribution Prizes for Amazon KDD Cup 2022 - ESCI Challenge For Improving Product Search.
The winners are :
The prizes include :
Congratulations !

We will reach out soon to the winners for some required details before we can ship out the prizes.
Best,
Mohanty