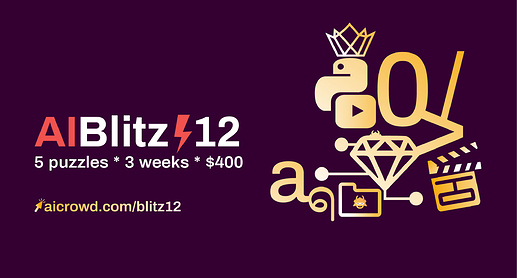 Hello everyone!
AI Blitz⚡XII is out now!

Did our puzzle make you curious? Want to get cracking but don't know how to begin? Team up with a fellow AIcrowd participant and take up this adventure together? Drop a comment to this post to find your teammate and emerge victorious together!

Team up with fellow Blitz Participants and navigate through the challenge with collected knowledge.

We hope you find the right match that covers the corners you couldn't in the challenge and win exciting prizes!
---

Learn more about the challenge here!

More information about the Community Contribution prizes here!