Dear Participants,
As the Round 2 of the Food Recognition Benchmark comes to a close, we are excited to reveal the final winners!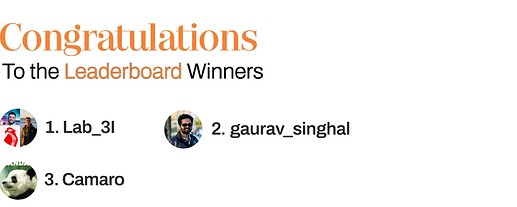 This is a tough benchmark. With each successive iteration, you all have pushed the limits of what's possible in solving this problem. We thank each one of you for your continued participation.
Check out the Final leaderboard
Stay tuned for what's next for the benchmark!
Cheers,
Team AIcrowd