Hey there!
Last week discussion got pretty active, so I thought it be nice to open the floor one last time before the final.
My week 9 results were pretty ugly, as I made model selections based off my own wrong charts.
Fixed it, and this week, satisfying results, 8th place.

Sharing feedback: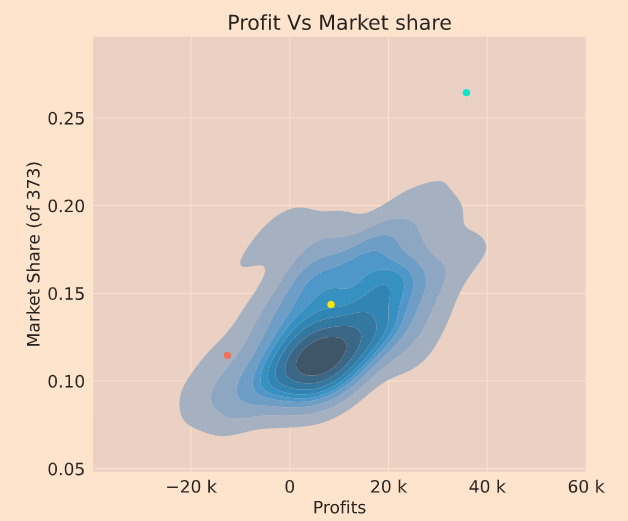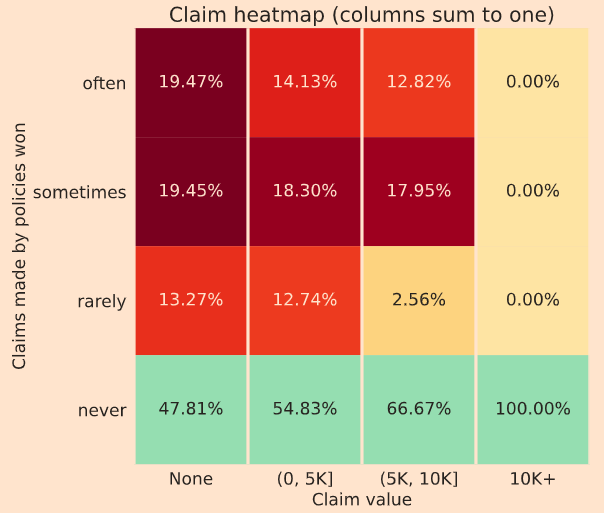 Thoughts…
I guess the heat map is what one would be aiming for, heavier concentration in the top left.
Didn't get any claims above 10k$. Can't complain.
Is there any way to know the actual industry distribution of claims in those 4 groups?
None, 0-5, 5-10, 10+

Moreover, something encouraging, is that off the 20 top insurers, have one of the biggest market share (along with @guillaume_bs) which hints that I have room to increase prices. Or is this only luck?


One thing's certain… I used up all the 10 weeks to train models and didn't use that valuable time to tune the pricing. In hindsight, that was a mistake. No more time to tweak the pricing


Will have to do a hail mary for the final.


And you?

How are you feeling going into the finals?
Confident?
Conservative, or going for a hail mary?
Would you like another mid-week leaderboard, recycling previous weeks data?
**wink wink at the organizers
Good luck all!