Sharing some of my leaderboard feedback hoping to get some insight on large claims in week 9…
So I didn't change my underlying claim model between week 8 and week 9, I just increased my rates by a uniform single digit number and I go from 90 to 3 on the profit leaderboard.
If I look at the overall leaderboard I see that many more of us actually made a profit this time. Makes me wonder whether this was another lucky no large claims week? However because I didn't write any this week

I can't tell if I avoided them by my skill at rating or by the luck of there being none to avoid.
Week 8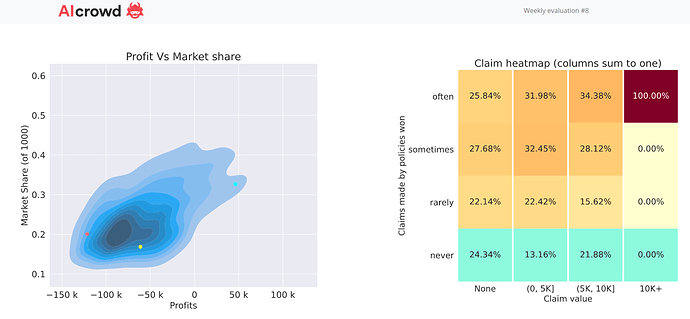 Week 9