Ahh ok I see what you (and @davidlkl) originally meant now.
The answer is not going to be very satisfying I'm afraid: these are small measurement errors.
In reality when we have to construct the quantiles, it's not always exactly equal and we have to allow the algorithm some leeway to make things approximately equal. When the market share is very low, when we are contructing these buckets, that error becomes relatively large. Hence the issue you observe.
I'm attaching another feedback with a average marketshare of ~0.05 so you can see that the numbers become closer when the buckets are constructed using more inputs.
Here assuming claim frequency of each category being 10% of the last.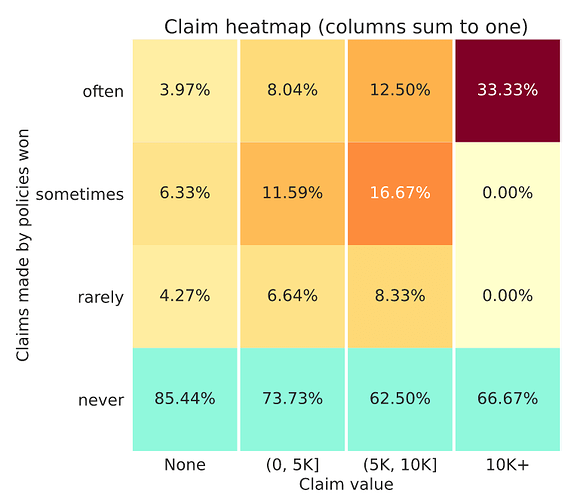 In this case we have:
Often. 9000 x 0.04 + 900 x 0.08 + 90 x 0.12 + 10 x 0.3 ~ 446
Rarely. 9000 x 0.04 + 900 x 0.07 + 90 x 0.08 + 10 x 0 ~ 430
Again not exactly equal but approximately similar