Hi While submitting solution using "submission.sh" I am getting following error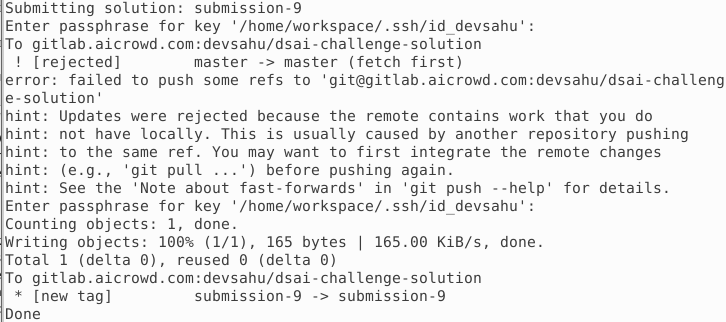 Can you explain why I am getting the "failed to push error".
Also, while looking at my gitlab code repository for the submitted tag, I am not able to see the submitted files, it is showing older files and no recently added file is being uploaded in the repo. I am doubtful on whether my solution is being considered or not.
Please reply. @Shivam