Hello,
Last Sunday, we hosted the challenge townhall.

It features presentations from various challenge organisers.
Stefan Uhlich, Researcher from Sony R&D, presented a baseline walkthrough and explain new approaches for the challenge. Giorgio Fabbro, Engineer from Sony R&D, also joined to answer queries.
Igor Gadelha, Head of Data Science at Moises.ai, presented the datasets for both tracks. Gordon Wichern, Senior Principal Research Scientist at Mitsubishi Electric Research Laboratories (MERL) previewed the current and upcoming rounds.

Watch the townhall over here. Got followup questions? Drop them in the comments below.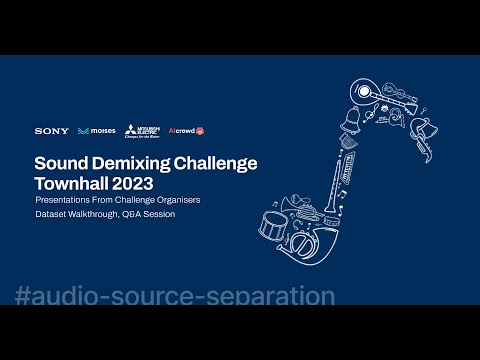 Download the slide deck over here: [Town Hall] Sound Demixing Challenge 2023.pdf - Google Drive