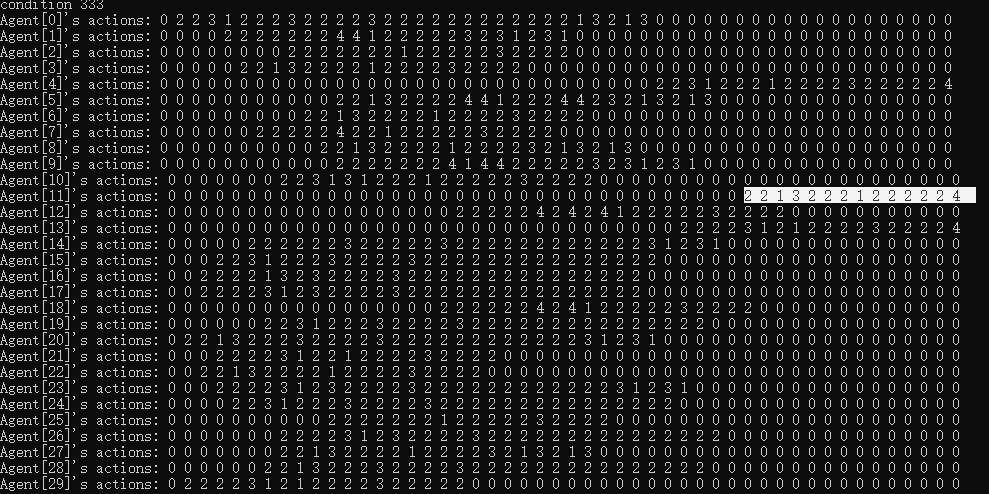 Here I gave this agent a sequence of actions, but it never appear on the map. And during this period, its initial position is free(no other agent in it).
I think even the actions are wrong, at least, it should appear on the map…
I don't know why…
By the way, I set all speeds 1.0 and didn't induct malfunction.