Hi,
For every failed submission, we provide the logs

with the exact traceback of the error. These logs can help you understand the error and correct it. To view the logs follow these steps
Navigate to the Evaluation Status section.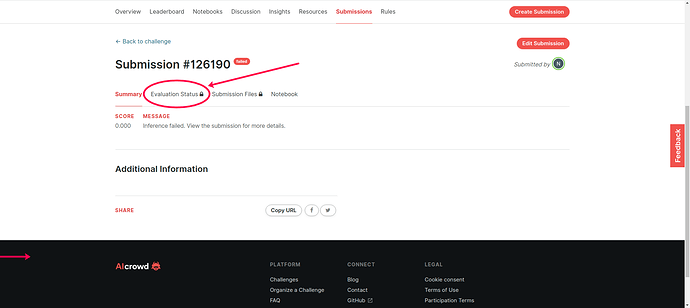 You will be able to see which phase of the submission failed with the help of the flow chart. Just below the flow chart, you can also see the link to the logs for each phase.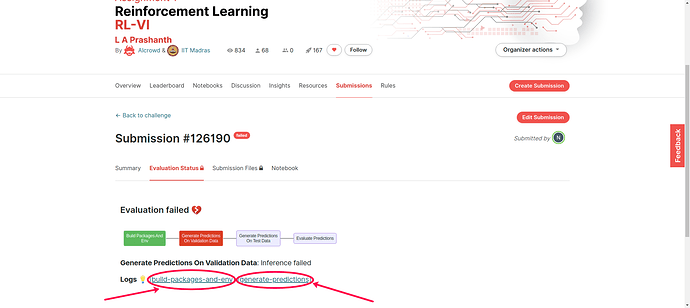 Click on the logs link to check the exact logs.
In case you still can't figure out an issue, please tag any of the aicrowd team admins.
Happy Solving!


Ayush