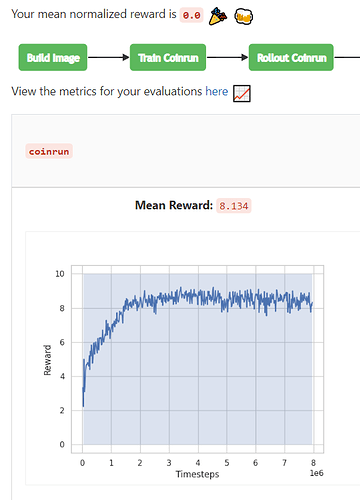 I'm a little bit confused. My mean reward is 8.134, yet my mean normalized reward is 0. I have 3 questions:
What are R_min and R_max used to calculate the normalized score for coinrun?
How many episodes are used to calculate the evaluation scores?
How are these evaluation episodes (levels) different from the episodes given in training?