Announcing Community Prize!
Create an explainer on the Seismic Facies Identification Challenge. This explainer must be in a video or a notebook, or as a blog post - your choice! It should be succinct, and simple. The deadline for submitting it closes 4 days before Round 1 of the competition ends.
Post your explainer here.

Prizes
Note : All the below mentioned Explained by Community prizes will be disseminated at the end of the Round-1 (27th October, 2020).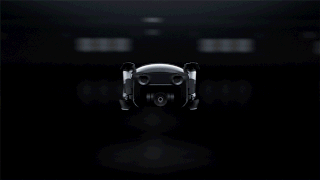 #1 – DJI Mavic Air 2 Fly More Kit
#2 – DJI Mavic Mini Fly More Kit
#3 – DJI Mavic Mini Fly More Kit
#4 – DJI Mavic Mini Fly More Kit

The new deadline for submitting the explainers is 23th October, 2020, 12:00 UTC
The competition is simple:
There are no constraints on how you wish to present your ideas. You can be as creative as you want!
You must post your explainers on the challenge forum with the tag 'explainer', and must also provide a link for the same on any of your social media handles, from any platform.
You can make multiple submissions, but you're only eligible for the prize once.
All the explainers should be supported by atleast a working Google Colab notebook.
The prizes will be awarded by the discretion of the organizers and the popularity in the community (based in upvotes).
For more informal discussions, do use the Discord server