I'm experiencing the same failure of Citylearn1&2, while Citylearn Render can be passed successfully.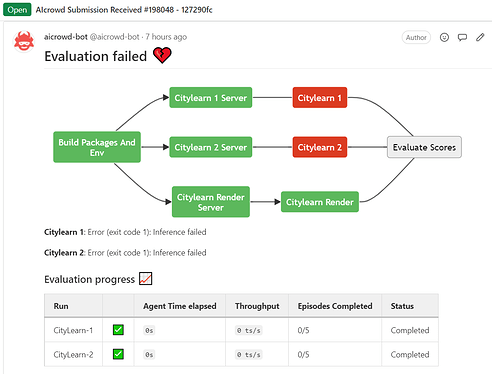 In addition, I cannot see the logs.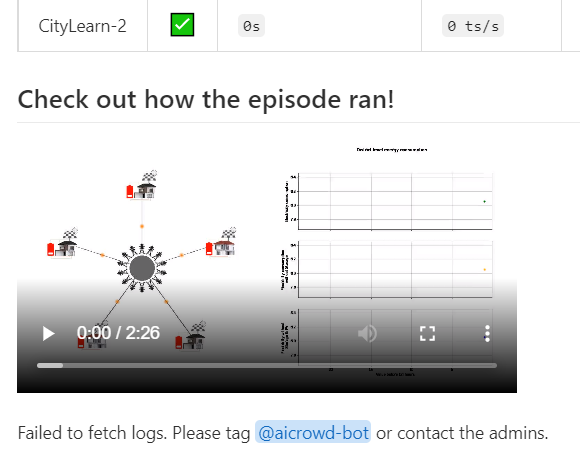 @MinghongAlexXu please, what version of CityLearn are you using? You should be suing >= v1.3.5
@kingsley_nweye
I do use CityLearn v1.3.5:


@MinghongAlexXu okay thanks for the information. To confirm, does your submission run fine locally?
@kingsley_nweye
Yah submissions run fine locally.
I resubmitted successfully evaluated phase 1 submission, and it fails also.
How can I see the logs?


@MinghongAlexXu : We have posted the error logs from your rollout phases on the issue page here
Best of luck