Dear Participants,
We have some exciting news for you on the Multi-Agent Behavioral Challenge

This Friday , the team behind the challenge, along with some interesting guests, are coming together in a special Townhall to discuss the background and applications of Deep learning to this problem!
Not just that , we are also going to take up the baselines for the tasks and explain them live on the Townhall! If you have been looking for a way to get started with the challenge, but haven't found a way, you will love this session!
This is going to be an unmissable event, packed with a lot of learning and interesting discussions!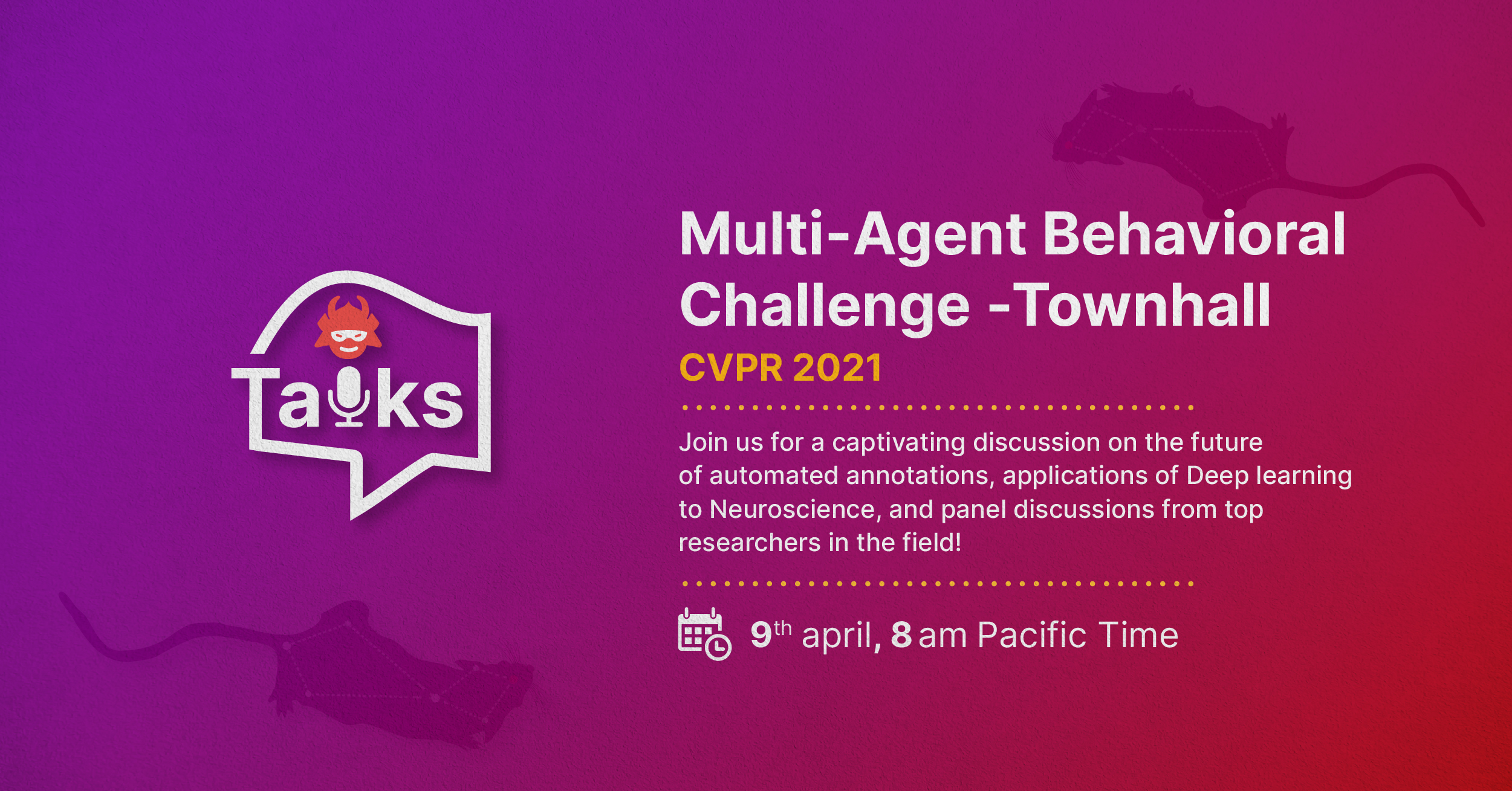 9th April | 8 AM to 9 AM Pacific Daylight Time