What baselines for MDX (A,B,C) and CDX (A,B) will be published during the challenge?
Hello @alina_porechina, during our town hall on Saturday, we announced the following upcoming baselines for the MDX track: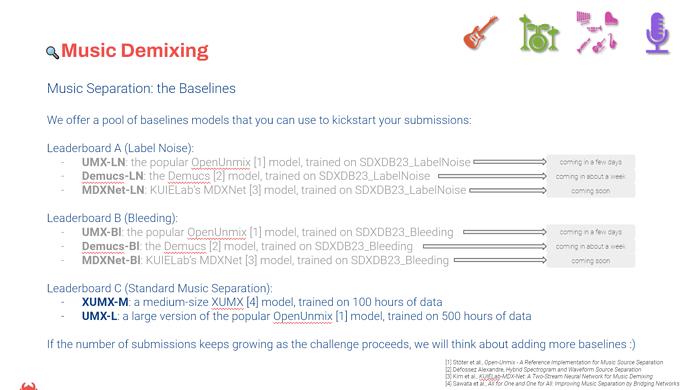 For the CDX track, there is now one new model from MERL that was trained with the SDR loss - please see here: GitHub - merlresearch/cocktail-fork-separation: Baseline multi-resolution cross network model trained using the Divide and Remaster Dataset
Kind regards
Stefan
Thanks. Can you please post the entire presentation from town hall?
AIcrowd will do this (and also upload the video to YouTube), right @snehananavati ?