Hi,
For the CDX track, as soon as I create a submission, the aicrowd-bot adds a bunch of people to my private repository, see screenshot for reference.
Is this expected?
I tried the following ways to create the private repo:
Fork the starter-kit
Create a new project by importing from the starter-kit
Create a blank project and add my files
For all the scenarios it added these members to my project.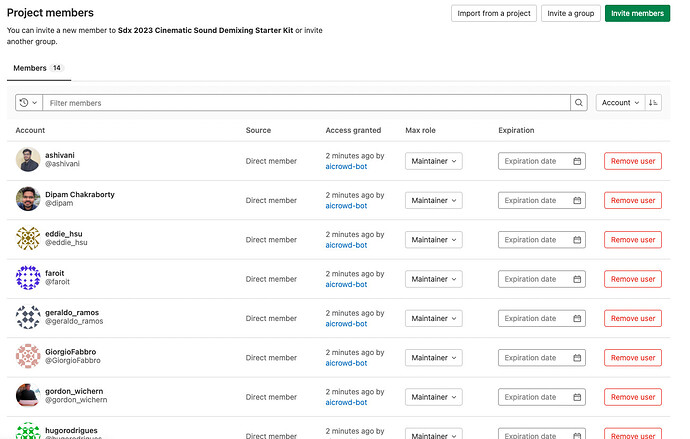 It does not happen with the MDX track.
I am not sure if the people who got added are only organizers or other participants too, in which case, I hope people will respect fair play because I noticed this only 10 mins after I made the first submission.
I have now deleted the repository. Can the organizers please confirm, before I create a repository again.